Mist
hovering over a valley
in early morning light
sliding up a ray of sun
after rain has ceased
rising over winter's river
like arms lifting in praise

Mysterious mist
veil I sometimes see into
but not beyond
presence I feel
but cannot grasp
vapor held by no vessel
but hands of light


© by Kay N. Sanders.
Used with the author's permission.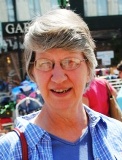 Kay N. Sanders, a native Southerner who now lives in Oshkosh, Wisconsin, has an 11-circuit labyrinth mowed into her backyard, which she shares with deer, rabbits, turkeys, squirrels, chipmunks, possums, birds, a garter snake or two, plus whatever else wanders through. Kay grew up hearing her mother and maternal aunts recite poetry, sing songs, argue, tell stories, quote scripture and even cuss, now and then; how could she not become a poet?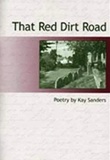 barbsteff:
Thank you Kay, for this sensitive picture. Barb Germiat
Posted 01/15/2020 03:02 PM
Jo:
It is difficult to pick one favorite line. The whole poem is a gem. Thank you for Mist?I may never look at it the same way again.
Posted 01/14/2020 05:12 PM
Janet Leahy:
Mist, "sliding up a ray of sun" such beauty in that line. Kay it is so good to read your poem here, thank you.
Posted 01/14/2020 03:47 PM
Nancy R:
hands of light--just a lovely image
Posted 01/14/2020 02:23 PM
Lori Levy:
Great image of the mist.
Posted 01/14/2020 12:49 PM
Jean Colonomos-1:
Mysterious and satisfying.
Posted 01/14/2020 10:04 AM
MLove:
So appropriate for the foggy morning in Greenville SC. I can't the mist hovering over the valley from my office window, but I do see into buy not beyond the veil. Love it!
Posted 01/14/2020 09:57 AM
paradea:
This is beautiful!
Posted 01/14/2020 09:24 AM
cork:
I can't wait to see the next mist hovering over our valley with new eyes.
Posted 01/14/2020 08:54 AM
Larry Schug:
"vapor held by no vessel"--Beautiful in sound and image.
Posted 01/14/2020 08:04 AM