Dear friends of mine,
please bring no wine;
youíll seldom find me drinking.
My appetite for such pursuits
is, frankly, ever shrinking.
†
This gifting spree
we often see
when diners blithely gather
is lost on those who donít imbibe
or simply would not rather.
†
So, donít convey
a Cabernet
a Pino or a Sherry.
Such offerings, although well meant,
are quite unnecessary.

†
This poem first appeared in The Lyric.
Used here with permission.
†
†
Phil Huffy had a long career "doing something else," but then he moved on, finding his voice and achieving publication of dozens of poems on many subjects. When not furiously writing at his kitchen table in Rochester, New York, he enjoys hiking, camping, and cycling. Phil's books include two poetry collections, All Good and I'm Not Going Swimming, from the Origami Poems Project, and Rhymal Therapy, a collection of "tasteful limericks for discerning readers."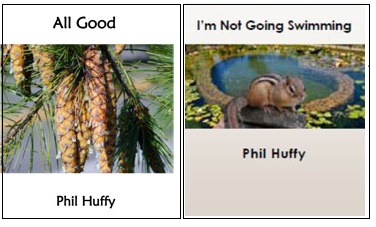 Snommy:
So clever!
Posted 02/11/2020 10:33 AM
toni:
I needed this poem years ago when I wanted to tell friends that I didn't drink. Well done and lots of fun!
Posted 01/26/2020 08:31 AM
jerithompson:
Love this poem!
Posted 01/25/2020 05:50 PM
Jo:
How fun! It?s a treat to hear a poem well rhymed with good thought behind it.
Posted 01/24/2020 08:12 PM
Lori Levy:
Like the humor in this poem!
Posted 01/24/2020 02:50 PM
barbsteff:
Great use of rhyme and good thought!
Posted 01/24/2020 12:58 PM
paradea:
Love it.
Posted 01/24/2020 10:16 AM
cork:
I appreciate your skill with rhythm and rhyme and loved reading your poem aloud.
Posted 01/24/2020 09:25 AM
Gilbert Allen:
Elegant fun!
Posted 01/24/2020 08:46 AM
mail@schoolbusmart.com:
Very cute in a winey kind of way. Randy
Posted 01/24/2020 07:19 AM