I hear the windís sustained roar
and the sound of sleet
beating against the windowpanes
but any day is good, I say,
for the celebration of love.


© by Richard Greene.
Used with the authorís permission.
†
†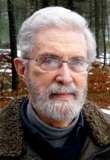 Richard Greene began writing poetry in the 8th grade, inspired by the opening lines of Longfellow's "Evangeline"—"This is the forest primeval. The murmuring pines and the hemlocks / Bearded in moss and in garments green, indistinct in the twilight"—which he was required to read in class. In college, after a classmate deemed Richard's rhyming poem "trite," he stopped writing until, a couple of years later, a class with Henry Rago, subsequently editor of Poetry magazine, inspired him to resume his efforts. But poetry fell by the wayside for almost forty years as a busy career in international development consumed his life. As retirement approached, however, Richard's dedication to poetry returned; he has now self-published a book (Explorations, Antrim House Books), and shares a "poem of the week" (get on the mailing list by requesting it at greeneplace@gmail.com). Richard lives in Nyack, New York; learn more about him at www.greenepage.net.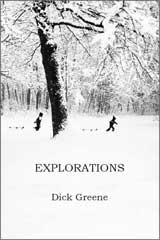 Wilda Morris:
Truth!
Posted 02/15/2020 10:31 AM
Lori Levy:
Short, but says a lot.
Posted 02/14/2020 05:47 PM
Richard Greene:
Thanks, Nancy. Nice to be in contact again.
Posted 02/14/2020 04:33 PM
barbsteff:
Very fitting, given the weaher in Wisconsin right now. Short and to the point - the best kind of poem.
Posted 02/14/2020 03:56 PM
jerithompson:
Bio as interesting as the poem! Love it
Posted 02/14/2020 01:24 PM
nancy scott:
Richard, lovely poem, So we meet again, Hopewell last,
Posted 02/14/2020 11:57 AM
paradea:
Any day!!! Any time!!!
Posted 02/14/2020 09:41 AM
Jean Colonomos-1:
Yes
Posted 02/14/2020 09:35 AM