Today I will memorize
clouds—feathery and soft as a vision—
great white herons, their wings wide-spread,
delicate silk plumes erect in the wind,

and the woman coming toward me along the shore.
We do-si-do so well it makes us stop and laugh.
Her German accent punctuates the air.
It's that kind of day she says, a dancing in the sun day.

A man swims in the still cold water of February;
a fishing boat drifts without lines.

Umbrellas in full sun or shade, scallop the beach.
I sit in my chair. You, in yours.
We watch the afternoon turn, weather made for cinema.

Water rasps over stone walls, spindrift spumes
from the surface of the sea.
We discover the pause, hover, and break of waves.

When the sun begins its slow descent
and we are full of moments and full of space,
we gather our belongings, turn for one more look
at the sea's vast expanse, distilled now—into light.


© by Mary Jo Balistreri.
Used with the author's permission.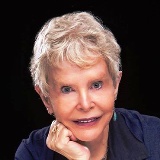 Mary Jo Balistreri is the author of two books of poems published by Bellowing Ark press, a chapbook published by Tiger's Eye Press and a new book, Still, just out from Future Cycle Press. She has been learning and writing Japanese forms for several years now and finds haiku, tanka and haibun a wonderful way to be in the moment. Mary Jo is a member of Grace River Poets, which presents readings for schools, churches, and women's shelters. Learn more about her at maryjobalistreripoet.com.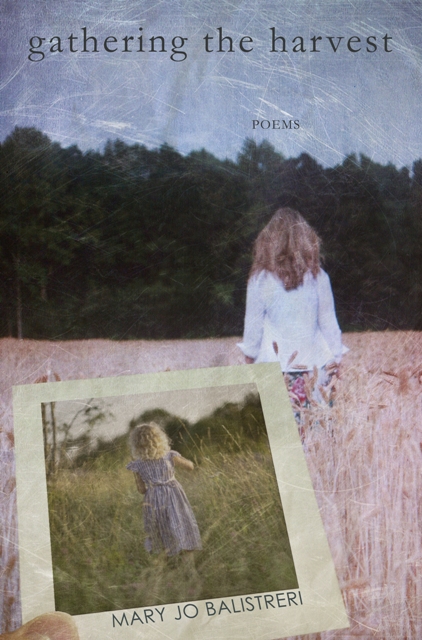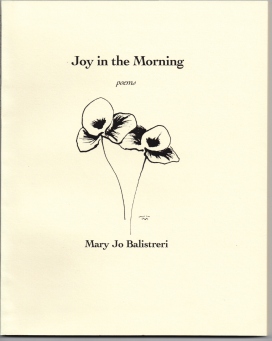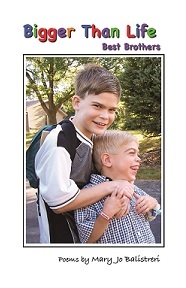 gailcomorat:
Dear Jo, this is so lovely. It makes me want to walk the Mazatl?n beach and write about what I see here!
Posted 02/23/2020 01:35 PM
Wilda Morris:
What a beautiful poem. A reminder of the preciousness of the moments we are given.
Posted 02/22/2020 12:11 PM
Patt Clark:
Lots going on in the poem but one can feel the stillness.
Posted 02/22/2020 10:24 AM
Lois Batchelor Howard:
Jo, the beautiful picture you painted with words touches the eyesight of my heart. I love it all, especially "we are full of moments and full of space." Thank you so for sharing both. When I see your name I ever want to read your thoughts! --Lois Howard
Posted 02/21/2020 09:39 PM
Jo:
Thank you, Jayne, and all of you have so graciously written. Such happiness. Jo
Posted 02/21/2020 03:59 PM
ladybug:
Lovely imagery, Jo. You have captured a special time along the ocean. Susan Moss
Posted 02/21/2020 02:10 PM
Arlene Gay Levine:
I am there with you, Jo! What a day a what a perfect rendering of it.
Posted 02/21/2020 12:40 PM
KevinArnold:
Yes. Simply drawn to the beach.
Posted 02/21/2020 10:35 AM
ray:
Beautiful as usual Jo.
Posted 02/21/2020 09:30 AM
cork:
Itchiban!
Posted 02/21/2020 09:15 AM
paradea:
Nice imagery!!
Posted 02/21/2020 09:12 AM
becky evans:
On a cold but sunny day here in Wisconsin, you transport us to the umbrella-scalloped beach! A beautiful poem with vivid images!
Posted 02/21/2020 08:49 AM
Janet Leahy:
The first line is a wonderful invitation to a beautiful poem. Great detail in the "pause, hover, and break of waves." Thanks Jo.
Posted 02/21/2020 08:31 AM
plgoodman:
Yes, Jo. Peace and appreciation come through very clearly. Crystal clear happiness.
Posted 02/21/2020 08:28 AM
Larry Schug:
Each verse could be a poem on its own. I echo all the comments below.
Posted 02/21/2020 08:12 AM
michael escoubas:
Superb writing Jo, a poem that truly transports your reader to a place close to Paradise!
Posted 02/21/2020 08:06 AM
paula:
SO lovely!
Posted 02/21/2020 07:42 AM
bbatcher:
A perfect line: "Umbrellas in full sun or shade, scallop the beach."
Posted 02/21/2020 07:08 AM
SaraS:
Beautiful, Jo! I could see it all through your words and it reminded me of the importance of just sitting still and watching.
Posted 02/21/2020 06:49 AM
Mjorourke2:
I like this poem. On a cold February morning in Stamford, Ct, I could picture myself on that beach soaking in the sun and all of God? beautiful handiwork!- mjor
Posted 02/21/2020 05:11 AM