Spring is a church bell
ringing to my senses;
its existence comforts,
brightens and soothes.
†
Once-a-year blooms
of magenta and orange,
translucent webs threaded
from plane to plane.
†
Blue jays shriek
safeguarding their nests;
in the orchard a fawn
grazes silently.
†
Jack rabbits hop and dart,
tiny quail skitter behind mothers,
the greenest grassy hills,
this sounding bell urges me to wake.


© by Carolyn Casas.
Used with the authorís permission.
†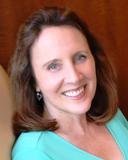 Carolyn Chilton Casas is a Reiki Master, practitioner, and teacher, and a student of metaphysics and philosophy. She says she is "thankful for life, the precious gift of healing energy, the soul-stirring desire for writing stories and poems, and for family and friends who share the journey." Carolyn lives on the central coast of California, where she enjoys reading,writing, traveling, hiking, and playing beach volleyball.
†
†
†
†
Anastasia:
Church bells are such a lovely sound! I miss living near enough to a church to hear them.
Posted 03/21/2020 01:20 AM
Lori Levy:
I like the church bell, too!
Posted 03/19/2020 06:34 PM
Janet Leahy:
Love the way church bells announce spring in this poem. Thanks Carolyn
Posted 03/19/2020 11:31 AM
michael escoubas:
Really like your images, sounds and colors Carolyn. Extremely well done. Thank you. A nice respite as the country wrestles with uncertainty.
Posted 03/19/2020 11:22 AM
Jean Colonomos-1:
Lovely reminder. Thank you.
Posted 03/19/2020 10:32 AM
cork:
I like cotton tails more than jack rabbits.
Posted 03/19/2020 09:16 AM
KevinArnold:
The church bell has to carry this poem, and it does.
Posted 03/19/2020 08:47 AM