There was movement at the station, for the word had got around
That a member of the force had left the team.
He had had his fun, he said, but police work got him down
And to be a firefighter was his dream.
†
Well, his partner disagreed and so with faces grim and dark
They dissected the important pros and cons Ė
How the budget cuts had left them fighting criminals with fruit
And how squirting fires was really such a lark.
†
In the end it took some talking, but the tall one made his case,
And when someone grabbed some buckets and a hose,
Well, it turned out fighting fires was a game they could embrace Ö
But now Mum says they have to change their clothes.†††


© by Belinda Veldman.
Used with the authorís permission.
†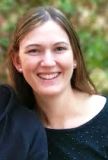 Belinda†Veldman†stays†busy being a wife and mother in Perth, Western Australia. A former English teacher, she admits she canít seem to stay away from books, even though she doesnít really have time for them at present. Subscribing to YDP (and, occasionally, writing) is Belinda's attempt to keep a literary link in her life.
†
†
†
Wilda Morris:
Anyone who raised imaginative and active children will relate to this one. What fun. Great last line.
Posted 04/19/2020 09:15 AM
BAMars:
Really adorable, fun poem.
Posted 04/17/2020 01:35 PM
peggy.turnbull:
Fun poem. It's enjoyable to enter the scene, especially with such a portentous first line!
Posted 04/17/2020 11:38 AM
Jean Colonomos-1:
Love this poem, fun and a microcosm of life.
Posted 04/17/2020 10:47 AM
paradea:
What a cute poem!! Love it!!
Posted 04/17/2020 09:40 AM
michael escoubas:
This poem demonstrates that Belinda HAS kept a literary link in her life. Delight piece and thank you!
Posted 04/17/2020 09:10 AM
bbatcher:
Clever, well crafted. and chuckle-inducing.
Posted 04/17/2020 06:22 AM