For E and G

I know how to cut and paste.

This skill, acquired late in life,
allows me to forward articles from
a variety of journals and newspapers
to my grown children

who, I suspect,
rarely open them.
I remain undaunted.

How else to keep them safe
remind them to exercise,
get a colonoscopy,
have their teeth cleaned?

Hiding behind the work
of respected journalists
I nurture the delusion
that I am simply a conduit
passing on vital information,

despite knowing what
my kids have known for years:
that I have miserably failed
to cap the angst of motherhood
to keep everyone I love perfectly
safe, always.

Miraculously,
my sons have mastered the
fine art of simultaneously loving,
ignoring and carrying on, as I

cut and paste,
hit send.


© by Anita S. Pulier.
Used with the authorís permission.
†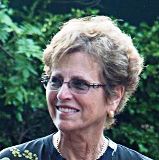 Anita S. Pulier, after retiring from her law practice in Brooklyn, happily traded-in legal writing for poetry. She's the author of three chapbooks and a full-length collection from Finishing Line Press, The Butcher's Diamond. Anita's poems have appeared in numerous print and online journals and in the anthologies Grabbing the Apple, the poetry edition of Legal Studies Forum, and Aunt Poems by The Emma Press. Anita and her husband split their time between the Upper West Side of New York, and Los Angeles. Learn more about her at http://psymeet.com/anitaspulier/main/index.php.
Robert Walton:
Fine writing! Might I add that I don't believe there's any need to cap the angst of motherhood.
Posted 05/17/2020 11:07 AM
CamilleBalla:
Great poem that I can relate to as well as the comments. The title keeps them all together in the same email. We?re probably the only ones that that keeps them all together. Fun.
Posted 05/14/2020 03:42 AM
BAMars:
Guilty! Very much enjoyed this poem.
Posted 05/13/2020 05:49 PM
Jancan:
What a delightful poem! We mamas MUST keep reminding those grown kids about the good habits they should be pursuing. What might happen if we didn't? LOL! Janice
Posted 05/13/2020 09:59 AM
Lori Levy:
Great!
Posted 05/12/2020 08:00 PM
Wilda Morris:
Once a mother, a mother forever!
Posted 05/12/2020 02:01 PM
Anastasia:
I don't have children, but I understand this feeling! Nicely done!
Posted 05/12/2020 01:34 PM
Jean Colonomos-1:
This poem brings tears to my eyes. I too believe in the illusion I can keep my family safe. Thanks, Anita.
Posted 05/12/2020 11:29 AM
paradea:
The biggest truth is in the second stanza!! I love this poem!!
Posted 05/12/2020 09:43 AM
liz:
Wonderful poem.....spot on. The struggle is real.
Posted 05/12/2020 09:13 AM
mjorlock:
This describes my wife to a T.
Posted 05/12/2020 09:10 AM
michael escoubas:
Excellent poets know how to capture "real" life in fun and unique ways! Thank you Jayne; thank you Anita.
Posted 05/12/2020 09:00 AM
mail@schoolbusmart.com:
Big smile. I'm with you and all the folks who've commented below. As parents, we keep trying. It's our jobs. Thank you for a nice and strong poem. Randy
Posted 05/12/2020 08:55 AM
SAR2126:
Thanks for not making us wait until next year for this gem.
Posted 05/12/2020 08:48 AM
KevinArnold:
Wonderful poem. It?s not only moms, I suspect a few dads helicopter up in modern ways.
Posted 05/12/2020 08:13 AM
MLove:
I'm cutting and pasting this to send to my kids today. :-)
Posted 05/12/2020 08:11 AM
suzanne:
This is me! Thank you for capturing this phenomenon so well.
Posted 05/12/2020 07:44 AM
Sharon Waller Knutson:
I love this poem as a homage to all of us helicopter moms. It's wonderful to be able to laugh at ourselves in trying times.
Posted 05/12/2020 07:41 AM
Larry Schug:
As the old saying goes, "A mother's work is never done" even for virtual moms".
Posted 05/12/2020 07:17 AM