It was a city like others of its time,
of low buildings
and slender steeples,
until, in its third century,
two towers of stone were raised.
Higher than any cathedral,
they could be seen
from every part of the city, and beyond,
soaring above all other works of men,
not to strive toward heaven
or flatter a capricious king
but to span a channel
between two arms of the sea.
Longer it was than any bridge before
and loftier
so that tall-masted ships
could glide beneath
as easily as gulls.
For this it was hung from cables
woven against the sky
like a web wide as a forest
in which to catch the stars.


© by Richard Greene.
Used with the author's permission.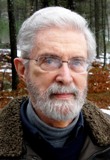 Richard Greene began writing poetry in the 8th grade, inspired by the opening lines of Longfellow's "Evangeline"—"This is the forest primeval. The murmuring pines and the hemlocks / Bearded in moss and in garments green, indistinct in the twilight"—which he was required to read in class. In college, after a classmate deemed Richard's rhyming poem "trite," he stopped writing until, a couple of years later, a class with Henry Rago, subsequently editor of Poetry magazine, inspired him to resume his efforts. But poetry fell by the wayside for almost forty years as a busy career in international development consumed his life. As retirement approached, however, Richard's dedication to poetry returned; he has now self-published a book (Explorations, Antrim House Books), and shares a "poem of the week" (get on the mailing list by requesting it at greeneplace@gmail.com). Richard lives in Nyack, New York; learn more about him at www.greenepage.net.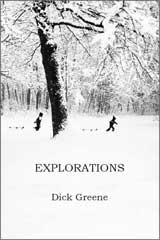 Jo:
I loved your poem so beautifully written. Your images are compelling.
Posted 05/17/2020 10:51 PM
Jean Colonomos-1:
An elegant description of this lovely bridge.
Posted 05/17/2020 10:56 AM
Ronaccount:
A beautiful, pre-skyscraper vision of NYC.
Posted 05/17/2020 09:54 AM
Gilbert Allen:
A fitting tribute indeed.
Posted 05/17/2020 08:45 AM
michael escoubas:
Your poems places me there! Thank you Richard.
Posted 05/17/2020 08:33 AM
Larry Schug:
A lesson in mystical architecture skillfully executed.
Posted 05/17/2020 07:46 AM