My body betrays me every day
mid-May to mid-June
as a monsoon of pollen
from budding plants and leafing trees
attacks me respiratorily
with the relentless savagery
of a swarm of zombies
from some fantasy story.

I imagine my bewildered defenses
standing atop the castle walls
of my immune system, blinking
with reddened watery disbelieving eyes
at a swelling army of allergens...
and dropping their weapons
to run faster than my nose
in reckless retreat.
Stand and fight, you cowards!
I can hear my sinuses plead
before being overwhelmed.

Send in the antihistamines!
Launch the glucocorticoids!
Where the hell are my decongestants?
General Health demands of Corporal Well-being,
but it is too late, the battle is already lost
in fits of sneezing and wheezing,

and all I can do is shut my burning eyes
and wave white tissues of seasonal surrender
again and again and again.


© by Mike Orlock.
Used with the author's permission.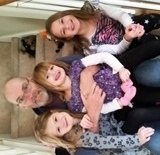 Mike Orlock is a retired high school English and American History teacher who divides his time between the Chicago suburbs and a vacation home in Sturgeon Bay, Wisconsin. He has been married for 43 years to his high school sweetheart and inspiration, Liz, and greatly enjoys being grandfather to five beautiful granddaughters who keep him, he says, "jumping like a frog on a hot skillet." Mike's short stories, poems, and reviews have appeared in a variety of publications and he was a Jade Ring winner in a contest sponsored by the Wisconsin Writers Association. His latest book, Mr. President! Poetry, Polemics & Fan Mail from Inside the Divide, was released in October.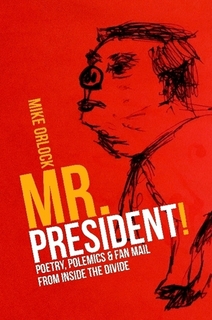 Lori Levy:
Great!
Posted 05/20/2020 03:50 PM
MLove:
OH I LOVE THIS and I can so relate!!!
Posted 05/20/2020 03:22 PM
paradea:
Hahahahahahahaha!!!
Posted 05/20/2020 10:41 AM
michael escoubas:
Many, many folks are relating (with tears) to the sentiments expressed, Mike. Thank you!
Posted 05/20/2020 10:03 AM
Sharon Waller Knutson:
Tis the season for poems about pollen, allergies and antihistamines. Tissue in hand, I read this poem sneezing and wheezing and blowing my red nose. Unfortunately, I live in Arizona so every season is allergy season for me. Thanks Mike for giving us a respite from doom and gloom.
Posted 05/20/2020 10:03 AM
Janet Leahy:
Your poem made my eyes itch and water and I'm on a hunt for tissues, and yes "the battle is already lost." Well maybe it wasn't your poem, I was in the garden this morning . . . thanks Mike
Posted 05/20/2020 09:48 AM
Jancan:
This is witty, creative, and hilarious--the poem, not the experience it describes. Janice
Posted 05/20/2020 09:18 AM
mail@schoolbusmart.com:
Surrender? Hell no! Call for more reinforcements. A second round of anti-histamines. Try some bee pollen on my cereal each morning. Anything. Fun piece. I obviously can relate. Randy
Posted 05/20/2020 07:32 AM