When the world spins in chaos
I can sit on a garden bench I built
from two by fours and backed into a line
of overgrown azaleas by the grave
of a favorite cat, Piglet's bench,
and stare at the hard limbs of an oak,
rising implacable like the sun. And I'm without
problems significant under its centuries.
If I could talk to the tree it would listen,
like it listens to the red-bellied woodpecker's
call, to the wind rustling the long ovals
of its leaves. And if it spoke in its stillness?
the decibels stretched so far they're unheard --
I decide it does speak this way, speak
its message of morning calm while it listens
like I listen to the call of a red-bellied woodpecker,
to the wind rustling the long ovals
of its leaves.


© by Steven Croft.
Used with the author's permission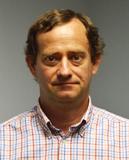 Steven Croft is an Army veteran who lives on a barrier island off the coast of Georgia. He works for The Marshes of Glynn Libraries, named after Sidney Lanier's famous poem. Steven is the author of two chapbooks, Coastal Scenes and Moment and Time, both published by The Saltmarsh Press.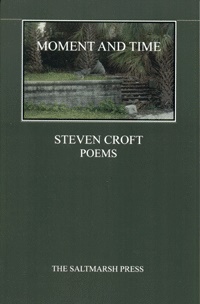 Lori Levy:
Beautiful.
Posted 06/06/2020 03:27 PM
Anastasia:
A lovely, quiet moment, especially welcome in these complicated days.
Posted 06/06/2020 03:24 PM
ghctenmile@earthlink.net:
There's a small grove of valley oaks where we live. We can't sit under them--no bench! but we 'listen' to them talking to themselves and to anyone (us) who wants to listen. Thanks for your poem--good job.
Posted 06/06/2020 01:28 PM
DavidTookey:
Wonderful!
Posted 06/06/2020 12:52 PM
paradea:
Lovely!!
Posted 06/06/2020 12:07 PM
Gilbert Allen:
Winters are a bit too cold in my corner of upstate SC for live oaks, but I have the bench and the azaleas and the cat's grave near my own garden. Thanks for a lovely poem.
Posted 06/06/2020 10:28 AM
KevinArnold:
A fine poem. Redwoods have charms too, but even among them out here, the oaks hold their own. As Steven artfully proposes, they?re implacable.
Posted 06/06/2020 09:54 AM
Jancan:
So vividly descriptive and appealing--made me say "Ahhh"!
Posted 06/06/2020 08:59 AM
Jccjccac@aol.com:
Just beautiful. I always find serenity in the company of trees and your words captured it for me. Thank you
Posted 06/06/2020 07:33 AM
Larry Schug:
Always more to be gained by listening. A magnificent piece of poetry, very skillful in the way the poem circles back on itself.
Posted 06/06/2020 07:15 AM