So pretend you are marooned
on a deserted island
plenty of fish and fruits to keep you fed,
shelter and warmth, nothing around
to harm you and you tossed your message-
in-a-bottle out beyond the waves
so itís on its way to bringing a rescue party
so all you need do is wait, and wait.
And remind yourself that
it could be worse:
you could be trapped with the Donner party
††††††††† in some frozen valley
††††††††† in the Sierra Nevadas
or lost in a cave without any light
or trapped under a collapsed building
or stuck in the Amazon jungle surrounded
††††††††† by angry natives
or marooned on Mars or the Moon
or imprisoned on Devilís Island with no hope
††††††††† of escaping into any future at all.
Yes, it could be worse, it can always be worse.


© by Michael Estabrook.
Used with the authorís permission.
†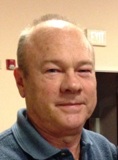 Michael Estabrook, a small press poet since the 1980s, says he is "always striving for greater clarity and concision and for rendering language more succinct, precise, accessible and appealing--a Sisyphean adventure for sure." Now retired after 40 years, Michael is enjoying having more time to write and to work outdoors. He has published more than 20 collections, a recent one being The Poet's Curse, A Miscellany (The Poetry Box, 2019).

Jancan:
Thought-provoking, creative, and descriptive
Posted 07/09/2020 04:11 PM
Lori Levy:
Great way of presenting how it could be worse!
Posted 07/08/2020 05:44 PM
michael escoubas:
Great use of contrast and a reminder of what is eternally true in life. Well done, Michael
Posted 07/08/2020 03:09 PM
barbsteff:
The last line is always true, in my experience. I enjoyed this witty em.
Posted 07/08/2020 02:20 PM
Cathyís Sister:
Had to chuckle at trapped with the Donner party! Will try to remember it could always be worse, especially when waiting in the car for my pet?s two hour vet visit!
Posted 07/08/2020 11:31 AM
Wilda Morris:
A wonderful reminder, Michael. Thank you!
Posted 07/08/2020 11:18 AM
richard.cary@att.net:
And there is no Godot.....
Posted 07/08/2020 10:25 AM
KevinArnold:
Yes, excellent for these weird times.
Posted 07/08/2020 09:20 AM
cork:
This makes our self-quarantine bearable.
Posted 07/08/2020 08:54 AM
Gilbert Allen:
A comforting poem for these strange times.
Posted 07/08/2020 08:29 AM