That moonlit warble in the summer dark
is you, John, singing your way home
from the Rehab Center where you work
evenings-- one out of kilter chromosome
has never slowed you down. Your nightly whoop
floods the neighborhood with so much bliss
that my Dalmatian springs from sleep
and opens up her throat to harmonize
with you-- along with every other canine
in a one-mile radius. Soon the air
is vibrating for blocks with strains
of an unearthly sweetness-- prayers
rising from the bottom of the brain,
an ode to joy, with tabernacle choir.


© by Marilyn L. Taylor.
Used with the author's permission.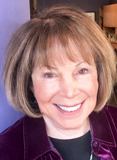 Marilyn L. Taylor served as Poet Laureate of Wisconsin from 2009 - 2010. Her award-winning work has appeared in many journals and anthologies, and she is the author of six collections of poems. Marilyn taught for many years at the University of Wisconsin-Milwaukee and, in 2004, was appointed to a two-year term as Poet Laureate of Milwaukee. She was a columnist for The Writer magazine for five years, and currently serves on the board of directors for the Council for Wisconsin Writers and the Advisory Council for the MFA Program at Western State Colorado University, Gunnison, CO.  Marilyn now lives in Madison, Wisconsin, where she continues to facilitate workshops locally, statewide, and beyond. Learn more about her at www.mlt-poet.com. 
Leona:
A salient reminder to love and cherish our neighbors and communities. Simply beautiful!
Posted 07/10/2020 08:40 PM
Wilda Morris:
Wonderful. Just the kind of cheer I need today! Thank you, Marilyn!
Posted 07/10/2020 04:28 PM
Sharon Waller Knutson:
I love this delightful poem. It's like a singalong from the moonlight warble, nightly whoop, Dalmatian and other dogs harmonizing to the Tabernacle choir.
Posted 07/10/2020 04:21 PM
joecot:
This poem makes me happy. Simply happy.
Posted 07/10/2020 04:14 PM
Lori Levy:
Beautifully expressed.
Posted 07/10/2020 03:01 PM
peninsulapoet:
I love it when the first poem I read in the morning is wonderful. Thank you for this beautiful start to my day.
Posted 07/10/2020 12:25 PM
cscoville:
You made me smile and cry at the same time. I need more of John's joy in my life.
Posted 07/10/2020 10:56 AM
SAR2126:
I have a son with an out of kilter chromosome and I agree! Unearthly sweetness. Great poem.
Posted 07/10/2020 10:51 AM
Jean Colonomos-1:
Your poem is a welcomed, eloquent surprise this morning. Thank you.
Posted 07/10/2020 10:33 AM
cork:
I just want to sing along with the dogs.
Posted 07/10/2020 09:54 AM
KevinArnold:
What an interesting poem. Out of kilter chromosome indeed.
Posted 07/10/2020 09:30 AM
tiddles:
A caught moment! I can hear their song. Thanks, Marilyn. M. Zelke Windau
Posted 07/10/2020 09:12 AM
michael escoubas:
Wonderful subject for a most clever take on a sonnet, Marilyn; really like your smooth style, light rhyme-scheme and best of all, a message that fits in great anytime but especially so at THIS time.
Posted 07/10/2020 08:58 AM
Larry Schug:
Ah, yes!
Posted 07/10/2020 08:36 AM
paula:
I love the joy of this! Aren't we lucky to be witness?
Posted 07/10/2020 06:49 AM
mandiisaacson@gmail.com:
Wonderful, Marilyn. Thank you! Mandi
Posted 07/10/2020 06:28 AM