Time was when billets-doux were
handwritten with Mont Blanc pens,
those elegant instruments full of the
graceful art of expression
coupled with beautiful hieroglyphic signs
conveying the ultimate
in thoughts, dreams, and love.
Now assignations are typed,
they are boringly uniform regimented little offspring
of their glorious grandparents.
I long for a renaissance of the fluid, curved
s, sensuously shaped j, beautiful b, infinite o,
exotic but rare z, occasional and mysterious
x, kinky y, and their 19 other siblings,
all whispering with life, mainlined so artfully
to the soul with the pizzazz of pen point.


© by Stephen Anderson
Used with authorís permission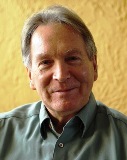 Stephen Anderson is a prize-winning Milwaukee poet whose work deals with many themes and has appeared in numerous print and online journals and been featured on the Milwaukee NPR-affiliate WUWM Lake Effect Program. Several of his poems formed the text for The Privileged Secrets of the Arch, a chamber music composition that can be heard here. When not writing, Stephen enjoys traveling, bicycling, and trekking almost anywhere he can find a path. His most recent full-length poetry collection is The Dream Angel Plays the Cello. Earlier collections can be purchased directly from Stephen.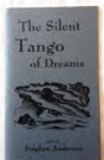 AlmaMPesiri:
In my first reading I was amused...so cute. In my second reading I saw those letters dancing, smiling, flirting and other actions I won't type. (smiles)
Posted 10/05/2020 06:50 PM
Anastasia:
I have one Mont Blanc fountain pen (a gift from the first attorney I worked for), a Parker Duofold, a number of Waterman, a few Pilots, and one Plaitinum fountain pen. They bring me joy each day when I use them. I have made gifts of fountain pens to my brother's offspring in hopes of helping them see the light!
Posted 10/05/2020 01:48 PM
michael escoubas:
Good job, Stephen! I agree with Jayne, beautiful showcasing of our much-loved alphabet and how things have changed, much to my lament.
Posted 10/04/2020 06:49 PM
Lori Levy:
Especially like the last 6 lines, where the letters come alive.
Posted 10/04/2020 02:32 PM
Linda Lee Konichek:
This is a most interesting subject!
Posted 10/04/2020 11:49 AM
cork:
Shall I make my font type script for the future?
Posted 10/04/2020 10:56 AM
bbatcher:
The kind of poem that ought to be hand-written.
Posted 10/04/2020 09:59 AM
mail@schoolbusmart.com:
Yes, yes, and oh yes. Was such beautiful writing... even if half of which I couldn't make out. LOL. Rabdy
Posted 10/04/2020 09:51 AM
paradea:
Yep!!!
Posted 10/04/2020 09:51 AM