Birds, yes. Or something like them. Big, though.
Not natural flyers, gawky rising from water.
They're diver-swimmers instead, sleek submersibles
with Olympian speed, experts at instant vanishing.

The lake's occupier-owners, if they judge you harmless
they'll pose for close-up glimpses,
necks resplendent with ermine white and ebony rings,
feathered scallops on their flanks and backs.

Their chic appearance aside, it's easier to know them by calls:
lilting or tremulous, even hiccupy, teasing.
More often, you'll hear tenors, Pavarottis, who've made
the forest woodland their very own opera house.

Gavia immer—the bird's scientific label, a victim of
inept or lazy translation in English language bird guides
where this striking creature is dubbed: "common."

Common? Really? "Common," applied to a . . .
        l o o o O O O O n n n n ?


© by Richard Swanson.
Used with the author's permission.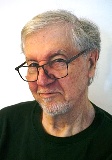 Richard Swanson, from Madison, Wisconsin, has been improving his cooking skills during these past pandemic months. During those rare occasions when he's out, he's appreciated less densely populated city streets and, as a former English teacher, has gained enormous respect for teachers having to convert everything to virtual instruction. Richard is the author of two chapbooks and three full-length poetry collections, the most recent being Slow and Other Poems. All are available from Fireweed Press.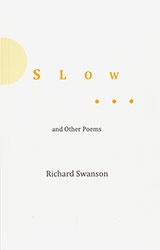 Jancan:
Vividly descriptive, appealing poem!
Posted 10/17/2020 09:44 AM
Lori Levy:
Great line comparing the loons to Pavarottis.
Posted 10/14/2020 04:03 PM
Glen Sorestad:
You've nailed our loon perfectly, Richard.
Posted 10/14/2020 12:50 PM
CamilleBalla:
Informative and delightful! Thank you.
Posted 10/14/2020 12:13 PM
cork:
"Sleek submersibles" is smooth.
Posted 10/14/2020 09:03 AM