When I have drunk my orange juice
And cocoa in a cup,
I put my woolly snowsuit on
And get it fastened up.

I go to school and take it off
And hang it on a rack.
And then when recess comes around
I have to hurry back.

I put it on to go and play,
And then when play is through
I take my snowsuit off again—
No easy thing to do.

And when it's time to leave for home
I heave a sigh, and then,
I take that woolly suit of mine
And put it on again.


Copyright unable to be determined.

Marchette Gaylord Chute (1909-1994) was born in Minnesota. Best known for her biographies of William Shakespeare, Geoffrey Chaucer, and Ben Jonson, she also wrote biographies of poets George Herbert and Robert Herrick and a variety of fiction and nonfiction books for adults and children. Look for them at your library or find used copies online and at your local second-hand stores.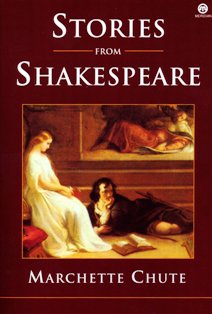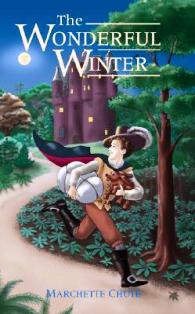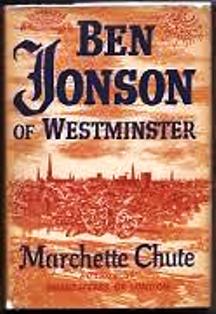 Anastasia:
One elementary school I went to was old enough that each classroom had its own cloakroom. I always felt bad for the janitors who had to clean up after all the melting snow carried in on our coats and boots!
Posted 01/18/2021 05:27 PM
LindaCrosfield:
A perfect snowsuit poem if ever there was one! Also, yay Bobbsey Twins... When my twin sisters were born when I was ten my dad said it was the fault of my reading all those books!
Posted 01/18/2021 02:57 PM
VNesdoly:
When I was a Grade 1 teacher in Sask., snowsuits were the bane of my life. Recess was half over before everyone was suited up!
Posted 01/18/2021 10:36 AM
cork:
The "on and off" wore me out.
Posted 01/18/2021 10:12 AM
Kbc:
Ah, but it was NEVER as quick as this to get it on and off and on again! I grew up in northern Wyoming where it snowed from Labor Day to Memorial Day!
Posted 01/18/2021 09:59 AM
Darrell Arnold:
I love it. Kinda Ogden Nashian. Having grown up in Colorado snow country, I feel her pain. Half of recess was getting in and out of your coat.
Posted 01/18/2021 09:25 AM
mail@schoolbusmart.com:
Light and cute. Made me smile. Randy
Posted 01/18/2021 08:18 AM
michael escoubas:
Delightful cadence and rhyme-scheme to this poem. Many relate its experiences.
Posted 01/18/2021 08:18 AM
Larry Schug:
Major Chuckle!
Posted 01/18/2021 07:23 AM