Blesséd be whiskers
                        & tiny feet
 
Blesséd be Aquinas
 
Blesséd be Bonaventure
 
Blesséd be crumbs in a dark chancel
& pink tongue that licks spilt wine
 
Blesséd be the silence of this hour
 
Blesséd be the least of these
                        meek inheritor
                        wee vessel for glory
                        insignificant squeaker
                        faintest whisperer
                                                     of grace

 
From Amethyst Review (2021).
Used here with permission.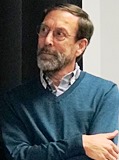 David E. Poston lives with his wife in Gastonia, North Carolina, where they are active volunteers in their church and community. Author of three poetry collections,  most recently Slow of Study, David is also a frequent book reviewer for Pedestal Magazine and is a co-editor of Kakalak. Learn more about him at http://www.pw.org/content/david_e_poston.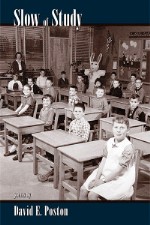 Wilda Morris:
Wow! Beautiful!
Posted 08/09/2021 10:26 AM
TheSilverOne:
What a wonderful poem!
Posted 08/09/2021 01:16 AM
Lori Levy:
Beautiful.
Posted 08/08/2021 04:31 PM
Judy:
What a beautiful way to convey the message that every creature is for His glory--sweet and profound!
Posted 08/08/2021 03:05 PM
Jo:
I loved this poem. thanks so much.
Posted 08/08/2021 02:54 PM
paradea:
Love this poem, David!!! Good one!
Posted 08/08/2021 01:30 PM
Adriana:
so sweet it made me cry-the last verse caring and charming-so sad that these wee vessels of glory should be so hideously killed and/or experimented upon-at least this one had one glorified meal...
Posted 08/08/2021 12:39 PM
Gilbert Allen:
Christopher Smart's Jeoffry would be pleased! A fine poem.
Posted 08/08/2021 09:45 AM
Larry Schug:
This poem is so much larger, so much deeper than the few words of which it is composed. It portrays a vision beyond sight and it elevates what is merely a glimpse of the mundane and humble into a larger vision. It is also a joy to read aloud. I am touched.
Posted 08/08/2021 08:28 AM
Jccjccac@aol.com:
I love this - the whole image a whisper of grace and memories of Sundays from long ago.
Posted 08/08/2021 08:23 AM
Rob:
"wee vessel for glory"--love that, the title image, and the whole poem!
Posted 08/08/2021 07:06 AM