I havenít found the time before,
so let me celebrate the símore.

No better treat has yet been found
for backyard, beach, or camping ground.

Itís worth the work to build the fire
these chocolate sandwiches require

and sticky hands will gladly wait
for second helpings, mighty great.

But campers everywhere should fear
that Hershey Bars may disappear

if sneaky snackers do their worst
and half of them get eaten first.


From Magic Words: Lively Poems for Clever Kids (2020).
Used here with permission.
†
Phil Huffy had a long career "doing something else," but then he moved on, finding his voice and achieving publication of dozens of poems on many subjects. When not busily writing at his kitchen table in western New York, Phil enjoys hiking, camping, and cycling. His books include three poetry collections; Rhymal Therapy, a collection of limericks; and Magic Words, a poetry collection for children.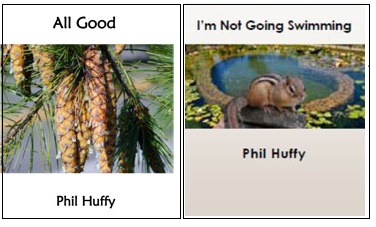 Wilda Morris:
I wish I had had copies of this to read to the youngsters at Middler Camp when I was a camp director!
Posted 08/10/2021 04:42 PM
Janet Leahy:
"Sneaky snackers" I have been one of those, poem brings great memories.
Posted 08/10/2021 03:34 PM
Anastasia:
This is why one keeps a reserve of chocolate bars hidden until they become necessary! What a fun poem. Thank you, Phil!
Posted 08/10/2021 01:37 PM
Lori Levy:
Great!
Posted 08/10/2021 01:26 PM
michael escoubas:
SO TRUE, PHIL! My Grandsons would be all over this poem. Thank you.
Posted 08/10/2021 08:34 AM
Darrell Arnold:
God Bless you, Phil, for writing rhymes that are so catchy and clever. We should all strive for nothing less.
Posted 08/10/2021 08:31 AM
KateTompkins:
True. Chocolate never lasts long around here. And I've been known to eat marshmallows from the bag.
Posted 08/10/2021 08:08 AM
Rob:
Ha ha! Yes, hard to keep all the ingredients on hand! :) Thanks for the laugh!
Posted 08/10/2021 07:01 AM
Joan:
Such fun!
Posted 08/10/2021 06:53 AM