I awaken to this new day, ready            
to begin—but first I'll read
just a few lines where I left off
in the book near my pillow.
I snuggle back under the covers.          

I re-awaken to brightness—
the sun on my face—              
its wondrous warmth radiating
through the already open blinds
at just the right, the perfect slant.          

Delighted at this surprise, I pause
my plan and linger here while it lasts,
feeling caressed by Winter Sun—
its gentle strength coming from              
a vast, immeasurable distance.

I am grateful for being held
by the hands of time in these brief
but generous moments—
grateful for this blessing.


© by Camille A. Balla.
Used with the author's permission.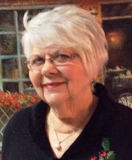 Camille A. Balla lives in suburban Chicago. The author of Simple Awakenings, a chapbook that spans the seasons of the year, her poetry has appeared in local and national publications as well as on the Internet and in greeting cards and gift items. Camille is a life-long learner whose interest in spirituality and personal growth inspires her poetry. Other interests include digital photography, creating greeting cards for family and friends, trying out new recipes, collecting inspirational and motivational quotes, and sharing her poems at 'open mics'.
CamilleBalla:
Thanks to ALL who commented. Its always good to know how the poem speaks to you.
Posted 03/01/2022 09:50 AM
Jo:
A beautiful poem and the last stanza, gratefulness for the generous momentsit is a blessing and your poem is a blessing. Thank you, Camille.
Posted 02/28/2022 11:08 PM
Lori Levy:
Beautiful way to begin the day.
Posted 02/28/2022 06:57 PM
Anastasia:
What a perfect start to the day! I am going to pretend that today started this way, instead of with the alarm-chime and thump (my inability to get out of bed gracefully while half-asleep) with which it actually began.
Posted 02/28/2022 01:24 PM
Janet Leahy:
Love" these brief but generous moments." Good to pay attention to moments like these, they are a blessing as Camille reminds us. Lovely poem.
Posted 02/28/2022 10:27 AM
Carebear10:
Beautiful words, Camille!
Posted 02/28/2022 09:54 AM
VodVonDetta:
Lovely poem. And so nice to see comments from the regulars! A cosy little community of poem lovers.
Posted 02/28/2022 09:44 AM
Michael:
Ah! Yes, the blessings of poetry for this time of year. Love the way this poem "puts the reader there." Nicely done, Camille.
Posted 02/28/2022 09:37 AM
cork:
Now I can't wait until the sun gets far enough north to come in my window at dawn.
Posted 02/28/2022 09:04 AM
NormaB:
Wow, I can relate! And I love seeing the blessing.
Posted 02/28/2022 08:32 AM
MLove:
Beautiful. I love that you savor the moment and are not distracted by the impending chores of the day.
Posted 02/28/2022 08:09 AM