Oh, to be a bird
seems light and free, but easy?
Trusting, letting go,
singing songs, announcing dawn,
leaving wisdom with the wind.


This poem first appeared in The Prairie Light Review and Simple Awakenings.
Used here with permission.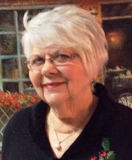 Camille A. Balla lives in suburban Chicago. The author of Simple Awakenings, a chapbook that spans the seasons of the year, her poetry has appeared in local and national publications as well as on the Internet and in greeting cards and gift items. Camille is a life-long learner whose interest in spirituality and personal growth inspires her poetry. Other interests include digital photography, creating greeting cards for family and friends, trying out new recipes, collecting inspirational and motivational quotes, and sharing her poems at 'open mics'.
CamilleBalla:
Thanks to all who responded. Its always interesting to get feedback as to how something we wrote speaks to other people. Sometimes I learn something new from a kind response.
Posted 05/16/2022 12:27 PM
Janet Leahy:
When I leave my bedroom window open the birds are my alarm clock, perfect pitch everyday.
Posted 05/15/2022 01:12 AM
Lori Levy:
I agree with what Michael said.
Posted 05/13/2022 05:35 PM
carlpalmer:
A life-long learner, I like that
Posted 05/13/2022 11:47 AM
cork:
It makes one think.
Posted 05/13/2022 09:15 AM
Michael:
This is poetry: power ensconced in but a few well-chosen words. Thank you, Camille.
Posted 05/13/2022 08:37 AM