The road twists off the map:
One lane barely paved
Disappears in the cotton fog
Smoothing lime-green hills
Humped like sleeping whales
Where hushed cows graze.
 
I crawled along for two hours
Picking my way to an empty
Cove, wet stones, dark sand
Meeting dark horizon, sat folded
In a dirty blanket, stared at tiny
Waves and running sanderlings.
 
Later I emerged in a village
Of one street waiting for tourists
Stopped to warm myself
Wandered in wood-floored
Shops, found some Swedish
Clogs—
 
but it was the music
That transfixed me, standing
With shoes in hand, head
Tilted, frozen, a woman's
Voice filled the street, then
The receding hills, the far
Beach, the foggy coast—
 
I bought the shoes and CD.

Copyright 2009 by Emily Strauss.
Used with the author's permission.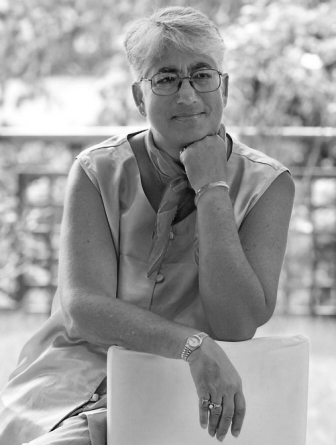 Emily Strauss lives near San Francisco, California. A former English teacher who now tutors privately, Emily's poems have appeared in Wordletting, Snakeview, Poetry Macao, and other journals. Her work tends to focus on the natural world, on images and sense perceptions. When she's not writing, Emily enjoys gardening, cooking, camping, and hiking.
dotief@comcast.net:
Indeed. What a lovely poetry moment! Very nice.
Posted 09/10/2010 08:17 AM
Patricia Esposito:
Lovely images. They made my morning stand still a minute, feeling the hills and the stones and beach. I'd have bought the clogs and CD too. Thank you.
Posted 09/10/2010 08:05 AM