I've oft been told by learned friars,
That wishing and the crime are one,
And Heaven punishes desires
As much as if the deed were done.

If wishing damns us, you and I
Are damned to all our heart's content;
Come, then, at least we may enjoy
Some pleasure for our punishment!


This poem is in the public domain.
†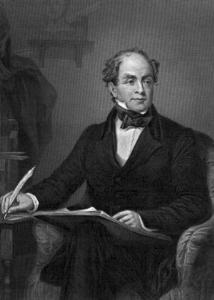 Thomas Moore (1779 - 1852) was an Irish poet, composer, and songwriter who enjoyed both fame and financial success from his writing throughout his lifetime. Though Irish by birth, Thomas lived most of his life in London; nonetheless, he is considered Irelandís national poet. Fond of a good time, Thomas avoided prison at one point by moving to Bermuda until his debts in London could be paid. He was a close friend of Lord Byron, internationally known for his songs and poems and, at one point, Edgar Allan Poe pronounced Thomas "the most popular poet now living".
There are no comments for this poem yet.