In Jardin Japones, cherry blossoms—
the thrill of unexpected beauty,
delicate pinks,
a sudden splash of colour
in an Argentine winter's end.

The ponds and bridges, stones and trees
assert a quietude, insist a brief respite.

I accept this gift of a second spring,
real and metaphorical,
embrace its promise,
will bloom too.
© 2011 by Jennifer Walcott.
Used with the author's permission.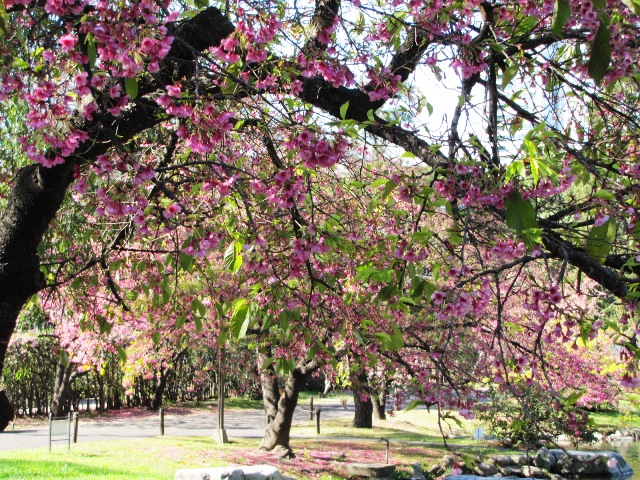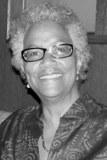 Jennifer Walcott is a teacher in Toronto where she has lived for many years. She thanks Wendy Morton, whom she met through the Poets in the Schools program, for her continued support and inspiration. Jennifer grew up in Jamaica and Canada and often writes in Jamaican Creole, which is a powerful, poetic diction for truth telling. Some of her work has been published in Calling Cards: New Poetry from Canadian/Caribbean Women.
Eiken:
Beautiful poem, I love cherry blossom but it will be next year when we see it again in our springtime.
Posted 08/15/2011 05:35 AM
yblomer:
Beautiful Jennifer - Great to read your poetry - are you coming west again retreat roommate? xoYvonne
Posted 08/14/2011 11:19 AM
LindaCrosfield:
Beautiful poem, Jennifer. Lovely to see your words here.
Posted 08/14/2011 10:59 AM
Reganz:
Finding some quietude and brief respite in your poetry. thanks.
Posted 08/14/2011 10:38 AM
trailpny:
Buenos Aires -- a place where one can bloom again. It's true. Thank-you for this poem!
Posted 08/14/2011 10:16 AM
wendy morton:
What we are all waiting for, "this gift of a second spring". A graceful and lovely poem.
Posted 08/14/2011 09:28 AM
KevinArnold:
The poem bends around to the personal and acceptance with surefooted precision.
Posted 08/14/2011 09:22 AM
dotief@comcast.net:
Now that's what I'm talking about. Lovely title, great images, and powerful ending. I really love this poem!
Posted 08/14/2011 08:59 AM
dianapoet:
beautiful
Posted 08/14/2011 08:57 AM