At thirty feet,
testament to the first owner's
exotic tastes,
it died this year,
trunk cracked and bug infested.
A few limbs leafed out
in late spring, withered yellow
then bare by mid July.

In its prime it offered shade well placed,
I'd watch
the boys play in its cool
embrace as I cooked meals.
Yet,
it's not the respite from the sun,
the pink fuzz of summer
alive with butterflies
or
the seed pods shaken
like maracas in October
that I'll miss,
but the way the leaves closed up
each night at sunset before it slept.

From The Grace of Light, Finishing Line Press, 2004.
Used here with the author's permission.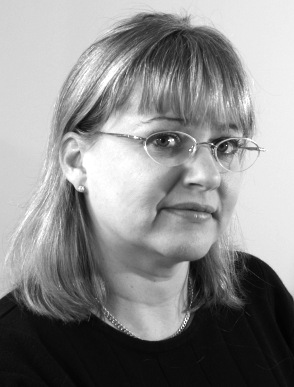 Kathe L. Palka is the author of two chapbooks of free verse and is an active member of the U.S.1 Poets' Cooperative. Kathe also writes in the Japanese forms of haiku and tanka. Her poems have appeared in many online and print publications. She lives near Flemington, New Jersey, with her husband of 27 years, their two sons, and her beloved German Shepherd, Jetta. An avid gardener, she enjoys wandering the parklands of her native state whenever time permits. Learn more about her at www.kathepalka.com or at her Haiku Foundation webpage.
wendy morton:
Such a careful eye, such a spare and fine poem.
Posted 10/16/2011 11:37 AM
Ginny C.:
The final image is especially fetching. Nice one, Kathe!
Posted 10/16/2011 08:55 AM
dotief@comcast.net:
What a wonderful tribute to one of my favorite trees. And I too love the fact that they close up their leaves each night. Lovely!
Posted 10/16/2011 08:43 AM
Katrina:
I can hear the original maracas. Thank you! You have really added to the onomatopoeia on many levels.
Posted 10/16/2011 05:16 AM