Gone hath the Spring, with all its flowers,
And gone the Summerís pomp and show,
And Autumn, in his leafless bowers,
Is waiting for the Winterís snow.

I said to Earth, so cold and gray,
An emblem of myself thou art.
Not so, the Earth did seem to say,
For Spring shall warm my frozen heart.
I soothe my wintry sleep with dreams
Of warmer sun and softer rain,
And wait to hear the sound of streams
And songs of merry birds again.

But thou, from whom the Spring hath gone,
For whom the flowers no longer blow,
Who standest blighted and forlorn,
Like Autumn waiting for the snow;

No hope is thine of sunnier hours,
Thy Winter shall no more depart;
No Spring revive thy wasted flowers,
Nor Summer warm thy frozen heart.


This poem is in the public domain.

†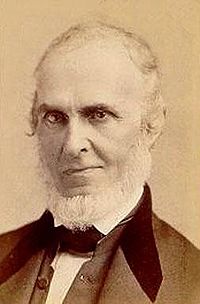 John Greenleaf Whittier (1807 - 1892) was one of the "Fireside Poets," called such because their work was popular enough to be read (ostensibly by the fire) in homes all over America. And Whittier was one of those rare poets who actually made a rather comfortable living from the proceeds of his work. Born into a Massachusetts farm family, Whittier was introduced†to poetry by†one of his school teachers. An avid reader and writer early on, Whittier spent much of his working life as†an editor, though he had political aspirations as well.†He was a staunch abolitionist, and produced two collections of anti-slavery poems, along with an anti-slavery pamphlet that managed to†incur the wrath of†both sides and effectively any hopes Whittier had of a political career. Critical opinion on the value of Whittier's poetry is mixed. Some dismiss it as overly emotional, while others believe the heartfelt simplicity is precisely its appeal.
69Dorcas:
Thank you for posting Whittier. I love him. How I wish I could penn even a small bit as he
Posted 11/25/2011 07:21 AM